Last October we participated in a beautiful styled photo shoot at the Bauerhaus that showcased the gorgeous colors of the season and their picturesque property.
We chose traditional reds, oranges, burgundies, and yellows, but made sure to fill the arrangements with texture by using pincushion and safari sunset proteas, fuzzy green dianthus balls, spiky thistle, and contrasting foliage.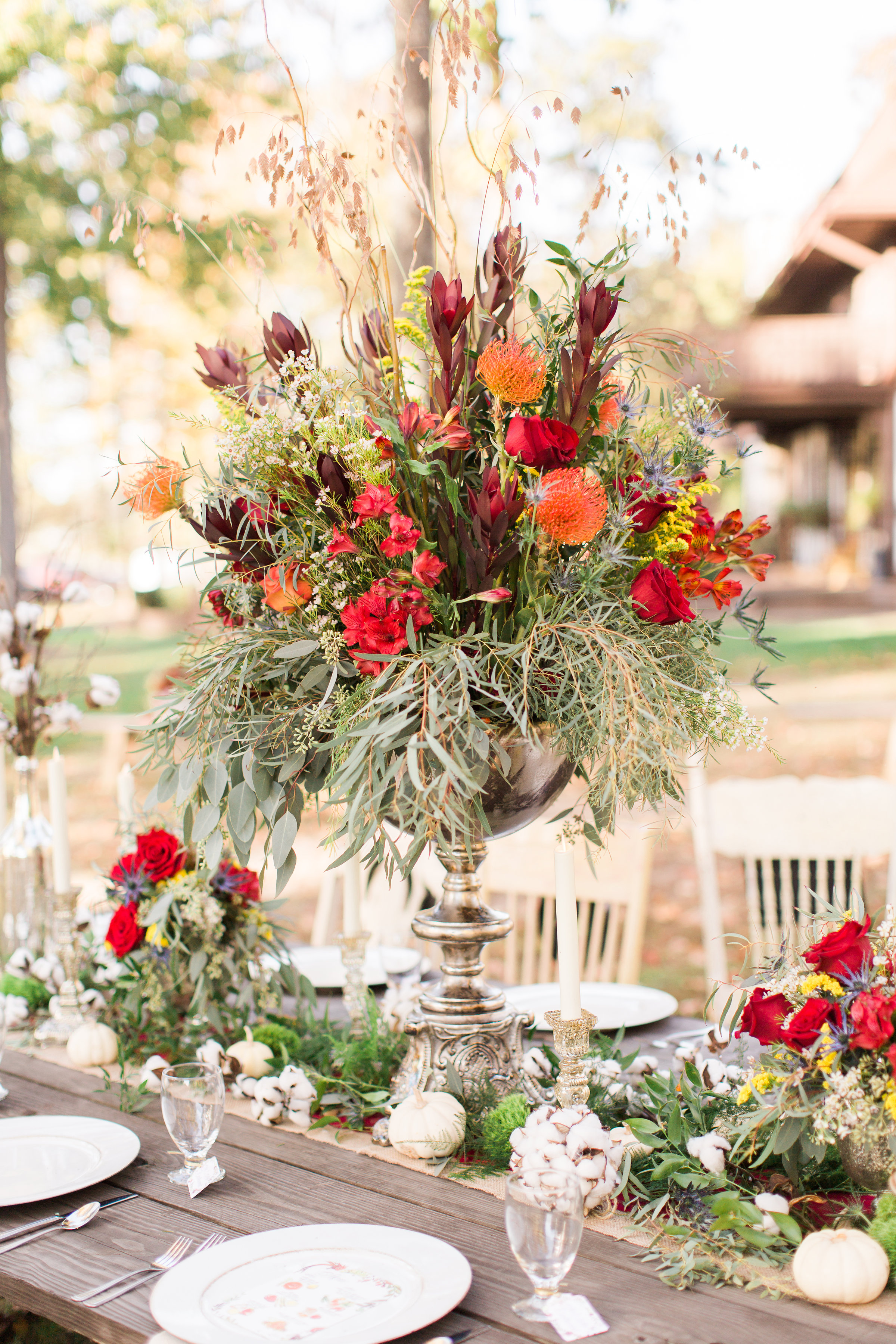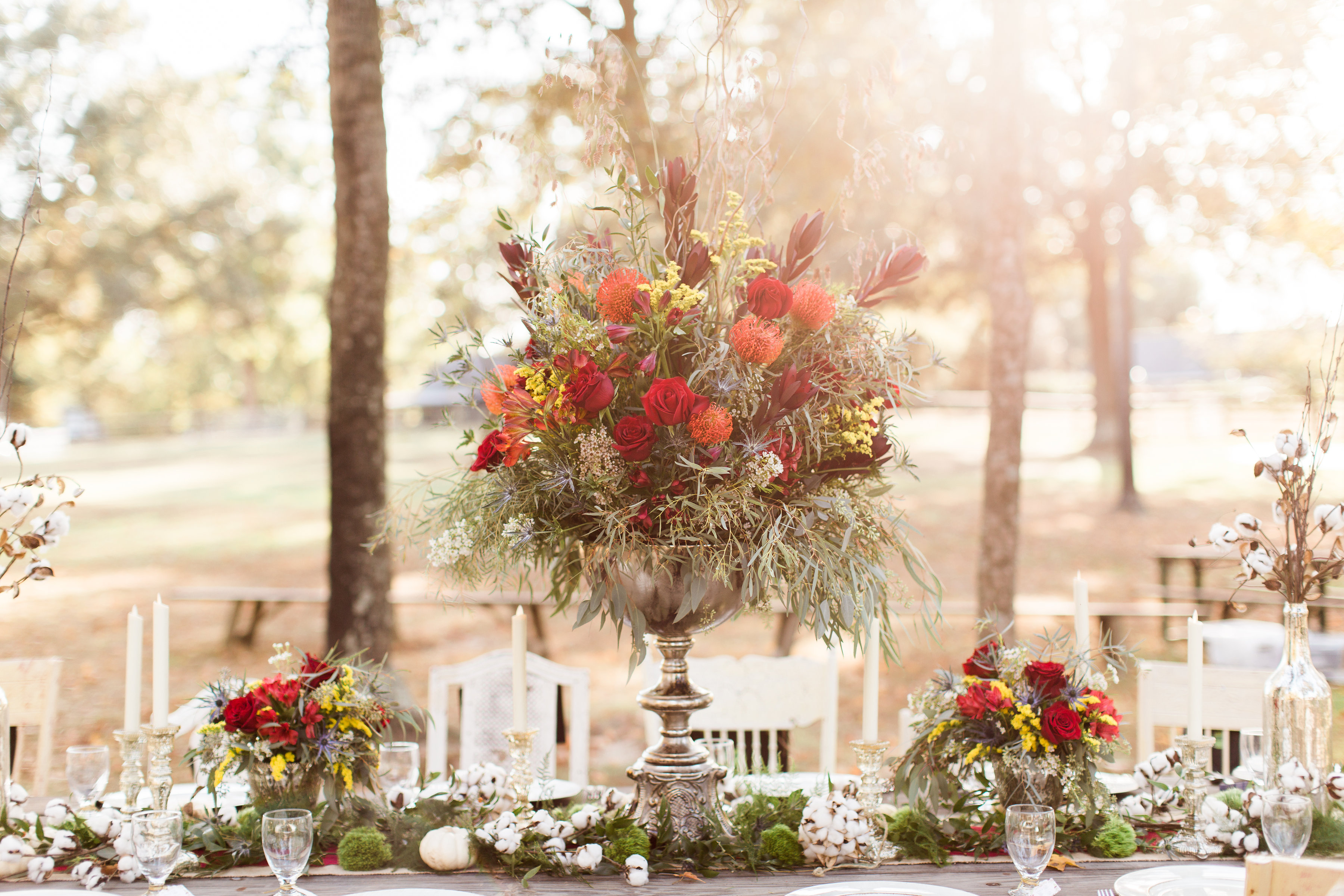 To see more photos from the shoot, visit the feature in the fall 2017 issue of Engaged River Valley at https://issuu.com/…/docs/engaged__river_valley_summer-fall_2
Thank you to the talented vendor team that made this photo shoot possible!
Venue: Bauerhaus
Photography: Shillawna Ruffner Photography
Floral Design: Emerald Design
Rentals and Decor: OBJ Design
Dresses: House of White
Menswear: Dillard's Evansville
Hair: Carrie Hood of Har Salon
Makeup: Bridal Beauty by Maria