I am grateful to share these gorgeous photos from Morgan Marie Photography from Morgan and Andrew's September wedding. If you missed the blog post the first time around, you can see that HERE. Just be sure to jump back to see these gorgeous photos!
Isn't this color palette amazing?! I love the blend of the bridesmaid dresses and the way the burgundy and golden yellow flowers popped off of them.
The reception was held at City View at Sterling Square. The warm fall colors blended perfectly with the exposed brick walls in the venue and glowed with the gold metallic accents.
We designed three coordinating table centerpieces. Tall floral arrangements on gold stands, low centerpieces in brass bowls, and a candlescape with greenery and flowers were scattered throughout the space.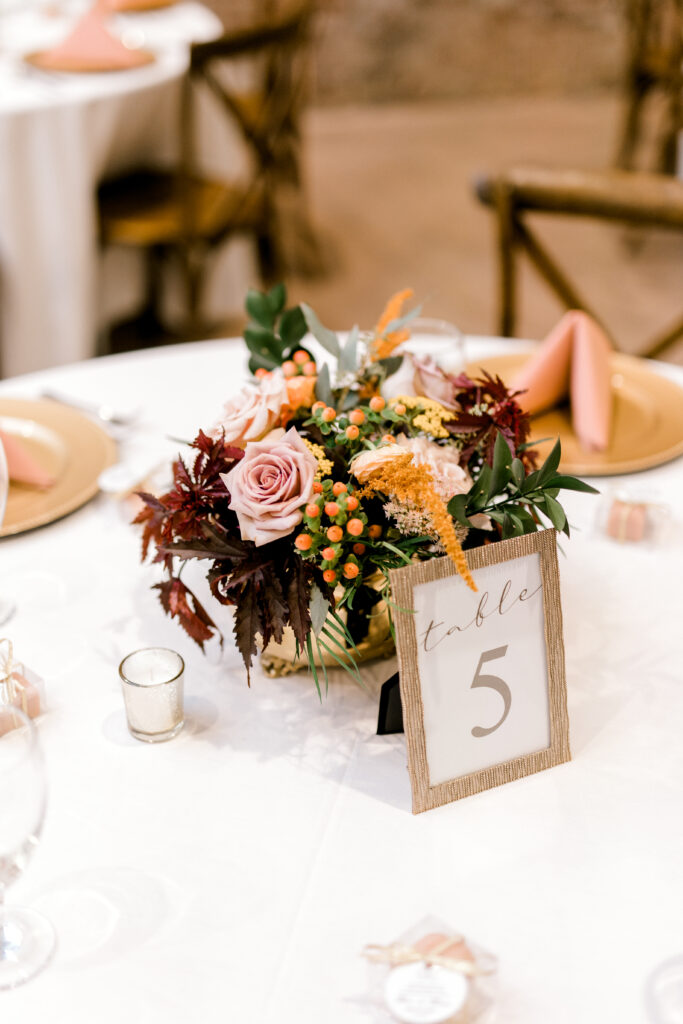 I probably shouldn't say that I have favorites but this wedding is a favorite. I love the color palette and some of the blooms we were able to include.
Congratulations again to Morgan and Andrew!