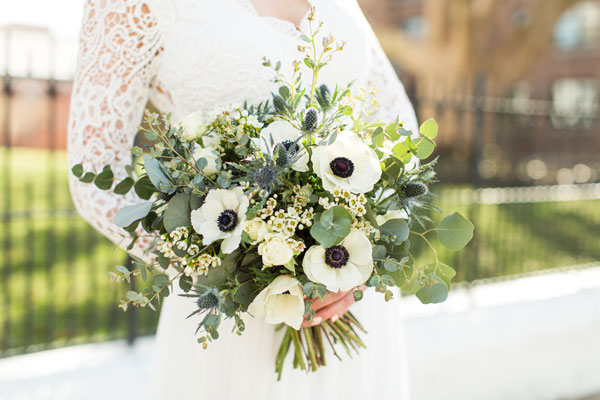 Event design, farm fresh flowers & more.
Get to know who we are and what drives us.
Take a look at some of our recent designs.
Specializing in fresh floral arrangements and event styling for weddings and special events.
Order flowers, plants, or sign up for our flower subscription service directly through the site. Delivery is available in the Evansville area.
Treat your loved ones with fresh cut flowers, or order custom corsages for the school dance! Local delivery available.
We take pride in our work and strive to create an enjoyable experience and unique ambience for you.
"Made my wedding day dreams come true! They were amazing, from consultation to wedding day, and executed everything I had envisioned. It could not have come together so seamlessly without the help of Whitney and Pat! So sweet! Beyond pleased! Definitely will recommend to all my friends and clientele!"
"Emerald Design did a wonderful job on making our wedding ceremony and reception flowers absolutely beautiful. Their attention to detail and knowledge of their craft showed in their recommendations and the final products. I would trust Whitney and Pat with another large event in a heartbeat! Thank you for all your hard work!"
"Emerald Design was an absolute pleasure to work with! Whitney understood my vision and made everything more than I could have imagined! Sometimes when you have a vision, things do not always go as planned, but Whitney made sure this was possible in every way… I can't thank Emerald Design enough for making me feel at ease during all of the planning and for the beautiful outcome!"
"…Whitney and Pat are a dream to work with, both very friendly, knowledgable, and receptive to your needs. They took my vision and  created a variety of arrangements that were WAY beyond my expectations! They truly nailed it! I can't recommend them enough."
Take a look at some of our recent designs.
Take a look at some of our recent designs.
Interested in working with us?